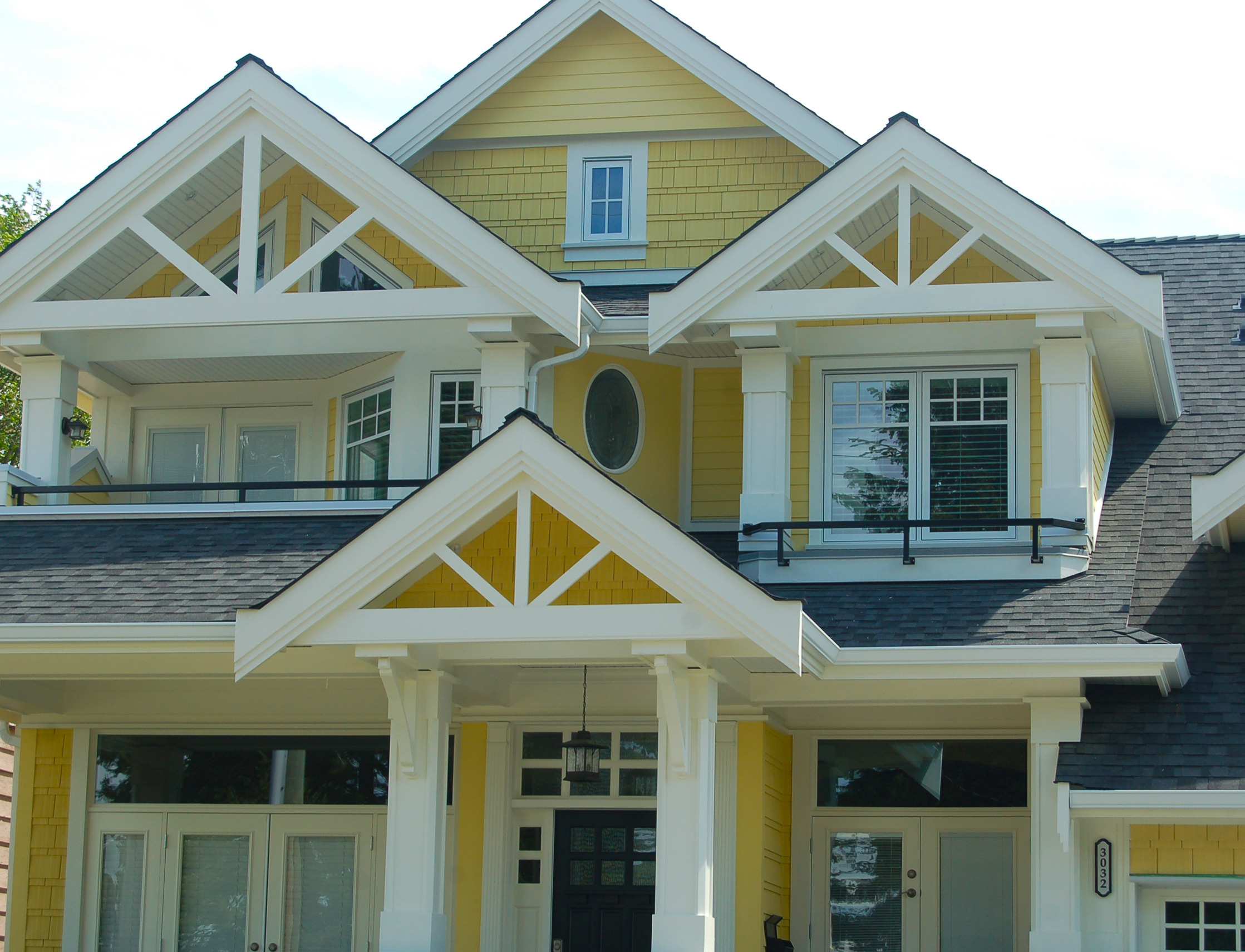 If you've grown tired of your home's style, a coat of paint goes a long way. You can easily make over your home with residential painting services in Surrey, BC. White Rock Painters goes above and beyond to make sure your home looks great inside and out. Whether you want to update an interior room or prepare your home for sale, call us today.
What We Do
We offer thorough painting services to give your home a new look. Our services include prepping, painting, and cleaning up, so you don't have to worry about anything through the whole process.
Interior
An interior paint job is a great way to change the aesthetics of your rooms. You can choose to simply rearrange and refresh your interior, or you may choose to paint as part of a remodel. Either way, interior paint can update your home quickly and efficiently.
Interior paint also keeps your walls in great condition. When we paint, we remove flaking paint and repair damaged spots to create a smooth surface for the new paint. Paint also can cover up stained walls from age or even markers.
Exterior
Residential exterior painting can create a number of benefits for the outside of your home. On top of freshening up your home's facade, new paint also is a great way to prepare your home to go on the market. A new-looking facade attracts buyers and even increases the value of your home so you will have more offers for more money. You will get a valuable return on your investment.
Who We Are
White Rock Painters is dedicated to creating the perfect look for your home. We have years of experience and offer a hassle-free warranty that's good for three to five years after we paint. This means you get a new look and security for your paint as well.
Call us today at 604.275.4321 for your free quote.